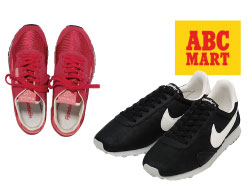 2F

ABC-MART (Shoes)

We've sell famous sweets from all over Japan.
If you're looking for Japanese sweets as souvenirs, this is the place! Ginza Akebono rice crackers, Hontakasagoya sweets, Ginza Cozy Corner Western sweets, ROYCE chocolate, Ginza Bunmeido castella cake, etc.
We also have plenty of products from representative Japanese chocolate brand, ROYCE.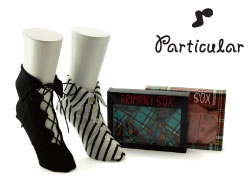 1F

Particular (Socks)

We carry selected socks and tights.
We have a wide variety of products, from fancy and cute socks that are great for gifts and colorful tights, to Asahiyama Zoo socks that will make you feel like you are always at the zoo.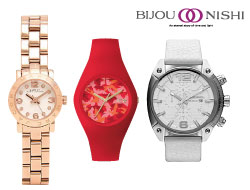 1F

BIJOU OONISHI (Watches / bags / Jewellery)

We carry Japanese watch brands, like Seiko, Citizen, and Orient, as well as popular brands G-SHOCK and Baby-G.
This store is also the only official supplier of DIESEL, FOSSIL, and O clock in Asahikawa.
With great products like Bonia brand luxury bags and jewelry as well, we offer many different items to match your style.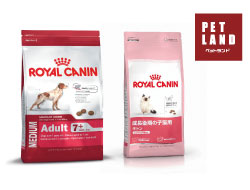 3F

PETLAND (Pet shop)

We carry cat food and dog food with safe ingredients that are sure to make your pets smile.
Relax as you browse our small animals area, the largest of its kind in Hokkaido.
We look forward to serving you as your one stop shop for everything pet-related.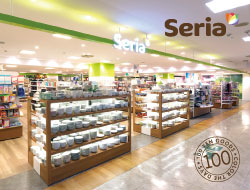 4F

Seria (100Yen Shop)

All of our fashionable and cute everyday goods are ¥100 (plus tax).
Our store is unique in that we carry many Japanese-made products, as well.
We hope you can find some Japanese souvenirs here.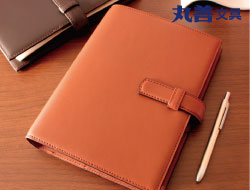 5F

MARUZEN (everyday and high quality stationary)

We carry original everyday and high-quality stationary with superior functionality and quality and great designs.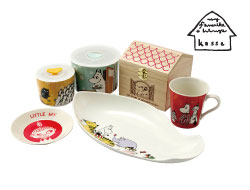 2F

kasse (everyday goods and food)

Miscellaneous goods, tableware, food, art flowers - Fun! Awesome! Cute!
We've gathered items, thinking of how our customers would react.
We have many fashionable items to beautifully color your home.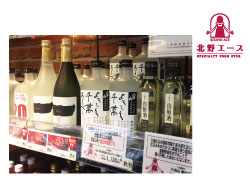 B1F

KITANO ACE (Groceries・Daily Foods・Liquor)

A grocery store that carries hand-picked ingredients from all over Japan.
The abundant variety of products is enticing.
We also carry retro curry, a popular item with our overseas customers.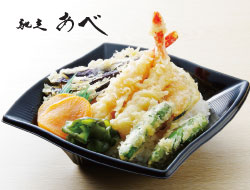 B1F

Chiso Abe (Japanese food)

We offer safe products made from season ingredients from all over Japan.
Overflowing with large, tender shrimp, one bite of our tendon rice bowl with its crunchy taste, and you won't be able to stop.